Mini-college Hebreeuws
voor de voorlichting van de PThU premaster, gemaakt in juni 2020
Webinar naar aanleiding van verschijnen boek "Parabels. Onderricht van Jezus en de Rabbijnen" (Berne Media, 2020)
Hierbij de link naar het gehele webinar. Mijn optreden vanaf ong. minuut 15.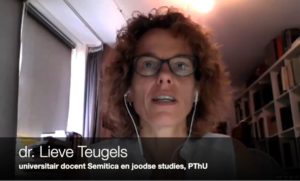 Book promo
See the promo video for my new book The Meshalim in the Mekhiltot. Created by Rob Nelisse for Imageworkplace
Lviv
In May 2019 I taught at UCU in Lviv as part of the Erasmus+ exchange with the PThU. Two of my lectures were filmed.
Lecture: Rebekah in the Midrash https://youtu.be/jmXGQ_PUWac
Lecture: The Parables of Jesus and the Other Rabbis https://youtu.be/GL2rmLIfXt4
Videos for teaching
Together with Rob Nelisse I design videos to use in my courses on Judaism at the PThU. After a pilot about Simchat Tora [in Dutch]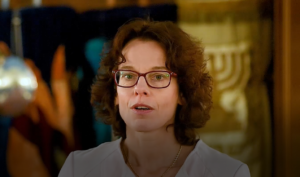 we now work on a series of short video courses about Jerusalem in the first century CE.
We made a short trailer in Dutch, but the rest of the videos will be in English.
Manuscript study at the library of the Alliance Israelite Universelle in Paris
Interview at the Library of the Alliance Israelite Universelle in Paris when I consulted a Geniza manuscript
Second part of the same interview, focused on the manuscript.