New Publications!
Lieve Teugels De rabbijnse uitleg van het boek Exodus in de Mechilta ["De rabbijnse uitleg van het boek Exodus in de Mechilta. Parabels als Exegese" ACEBT 33 (2020), Societas Hebraica Amstelodamensis Amsterdam, 2020, 113-121.]
TalkingAnimals_2020_Parables In Changing Contexts_07-Teugels ["Talking animals in parables: a contradictio in terminis?",  in Eric Ottenheijm and Marcel Poorthuis (eds.), Parables in Changing Contexts. Essays on the Study of Parables in Christianity, Judaism, Islam and Buddhism (JCP), Brill, Leiden, 2019, 129-146.]
Boekbinden_Megilla_SHB_2019_4(def-s) ["De Megilla. Het schrijven van de Ester-rol en zijn plaats in de Joodse liturgie", in Handboekbinden 4 (2019), 120-125.]
Rebekka_Tenachon__42_Jun19_Binnen_02PROOF ["Een mondige matriarch", in Tenachon 42/19 (2019) 6-15]
["De vuurdoop. De roeping van Abraham in de rabbijnse traditie", in Schrift 52 (2019) 39-46.]
The Meshalim in the Mekhiltot. An Annotated Edition and Translation of the Parables in Mekhilta de Rabbi Yishmael and Mekhilta de Rabbi Shimon bar Yochai. With the assistance of Esther van Eenennaam.  Mohr Siebeck, 2019. XIV, 477 pages. (TSAJ 176).
See the review by Guenter Stemberger: StembergerReview _JSJ_2020_The Meshalim in the Mekhiltot
See more on my page "Parables"
https://www.mohr.de/en/book/the-meshalim-in-the-mekhiltot-9783161556487?no_cache=1&tx_sgpublisher_pi1%5Bbacklink%5D=1
My other books
https://books.google.nl/books/about/Aggadat_Bereshit.html?id=58Qp4KWeCq0C&source=kp_cover&redir_esc=y

https://books.google.nl/books?id=aOVOYrZkrBoC&printsec=frontcover&hl=nl&source=gbs_ge_summary_r&cad=0#v=onepage&q&f=false
Gorgias Press'Judaism in Context series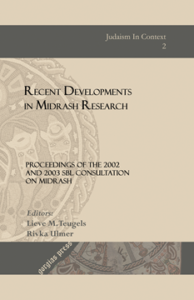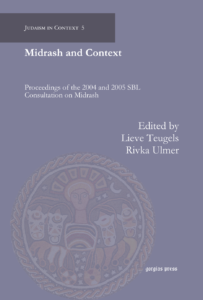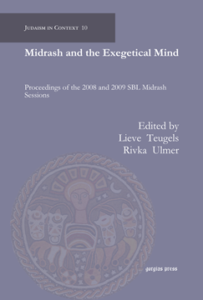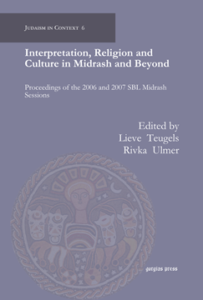 https://www.gorgiaspress.com/judaism-in-context
Read my blogs on
My complete list of publications